Antifungal cream "Akriderm GK"
Features pharmacological properties of the drug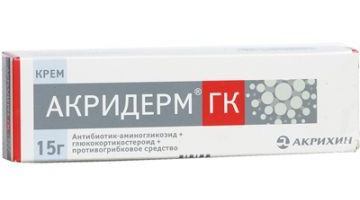 The drug "Akriderm GK" is a combined agent with pronounced antibacterial, anti-inflammatory, antifungal and antiallergic properties. The cream contains six hundred forty micrograms of betamethasone dipropionate, ten milligrams of clotrimazole and one milligram of gentamicin. The beneficial effect of the drug "Akriderm GK" is directly due to the pharmacological characteristics of these active ingredients. For example, clotrimazole, due to a violation of the production process of ergosterol - an integral part of fungi, has a strong antifungal effect. Betamethasone dipropionate has anti-edematous, antipruritic, anti-exudative and anti-allergic properties. This substance provides the release of pro-inflammatory mediators directly at the site of inflammation, inhibits the accumulation of leukocytes, significantly reduces vascular permeability, and also prevents phagocytosis and the formation of edema.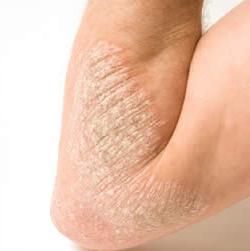 The antibiotic gentamicin has a characteristic bactericidal effect against gram-negative and gram-positive bacteria acting as pathogens of various bacterial skin infections, for the treatment of which the cream Akriderm GK is used. An analogue of the drug, prescribed in case of intolerance to this drug, is Triderm ointment.
List of indications for use
Apply the cream "Akriderm GK" is recommended for the treatment of allergic diseases such as contact dermatitis (chronic, subacute and acute), professional dermatitis, neurodermatitis, atopic dermatitis, seborrheic dermatitis, dishydrotic dermatitis and solar dermatitis. In addition, this tool can be used to get rid of eczema and pruritus. For the treatment and prevention of psoriasis and non-allergic dermatitis, you can also use the cream "Akriderm GK."
Features of the cream
This combination agent should be used by applying to the affected area in the morning and evening. It is necessary to apply at the same time a very small amount of the therapeutic composition.The use of the drug "Akriderm GK" more than twice a day can be allowed only by the attending physician, based on the severity of a disease. The duration of therapy depends on the tolerance of the cream and its effectiveness and, as a rule, ranges from two to four weeks. In the event that improvement does not occur, adjustments should be made to the treatment regimen.
The main contraindications to the appointment
You should not use this tool in case of increased individual sensitivity to any of its components, as well as for skin manifestations of syphilis, herpes simplex, skin tuberculosis and skin post-vaccination reactions.
Related news
Antifungal cream Akriderm GK image, picture, imagery