Autumn statuses for every taste
Autumn is a time of nostalgia, hot meetings, cold breakup. Something always happens at this time of year. Autumn is rich in events, but sometimes it is so difficult to follow them because of the melancholy approaching the throat. Each perceives this season of the year in its own way, but most of us are similar in one thing: as soon as August gives way to September, we put the autumn status on social networks, choosing one that fully corresponds to the mood.
Beautiful statuses
Statuses about autumn always have a special charm. They allow us to describe in a few words the virtues of this season, thus showing that it is impossible not to love autumn. The golden leaf cover, the sparkling rays of the sun that pierce the cold air and even the rain that connects forever separated sky and earth - all this can not but cause delight. All this can be expressed in the following words:
"The golden season with the strings of happiness plays."
"And tomorrow, they say that there will be showers. And a lot of cases, work, late. But in the autumn it is not difficult to be happy: a charlotte, a sweater and two cups of tea. "
"An incredible autumn built a high dome and gave the order to the clouds not to darken it."
"Dreams of falling leaves - this is autumn."
"Autumn will flare up with red leaves, the birds will turn into drops. The distant will be close again to gather again under the sky. "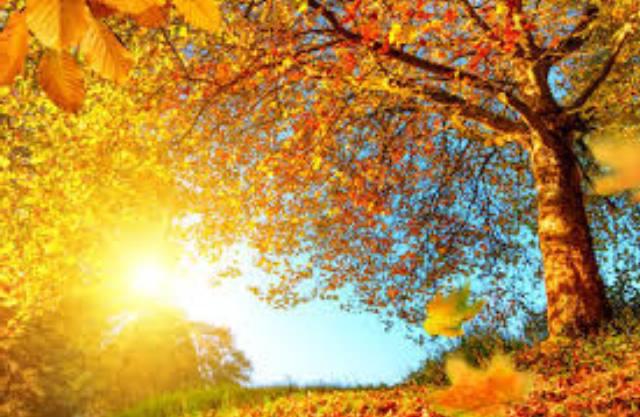 Sad statuses
Autumn is the only time of year that teaches something. Everything she experienced earlier skillfully turns into life experience, albeit a bitter, but indispensable, and certainly useful. Each of us has something to mourn in the fall. Especially on gray rainy days, when the sky crushes with heavy platinum bitterness, and raindrops like tears flow down the glass or violently break on the ground. On such days, I really want to wrap up in a warm blanket and, over a cup of hot coffee, rethink everything that happened. So a person becomes wiser, stronger and more mature for one year. And even for such moments there are good autumn statuses:
"Autumn is the time when loners begin to warm their souls with cigarette smoke."
"At times it seems that the autumn darkness can squeeze out the glass and flood the entire room, as if filling it with ink in which you can drown."
"Together with the fallen leaves, someone will surely leave."
"Only in the autumn, somehow in a special way you begin to suffer from loneliness."
"Just like people, the leaves are not ready to give up. Grimly clutching at the past, they are fighting with all their might for a place that used to be home. "
"The golden time always checks for a lack of debts to the past."
"In October, there is a feeling that the entrails are being devoured by wild beasts."
"It is common for autumn to break dreams, mixing them with mud and scarlet leaves."
These are the statuses about autumn: they always talk about the important things and make them think about everything.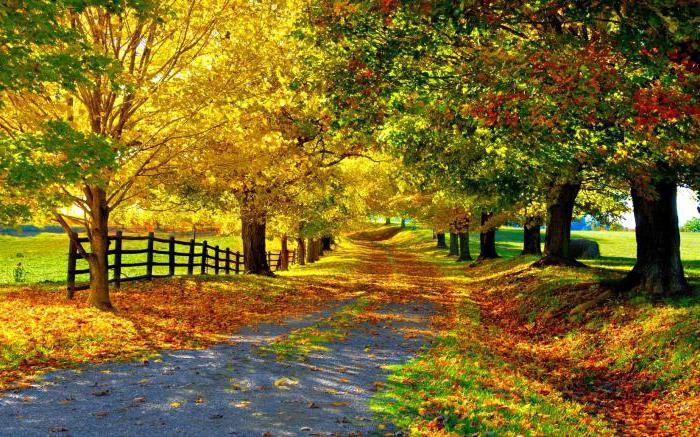 Positive statuses
But the golden season is not a reason to panic and despair. There are so many beautiful, bright and luxurious around. Positive autumn statuses will not make anyone sad:
"The sky is the color of azure, the wonderful beauty of the golden age. So many colors, warmth and smiles. In Indian summer, autumn is generous. "
"It is impossible not to admire the fall, because every new day shows how wonderful nature is of nature."
"Isn't it happiness, to feel cool breath after a hot summer ?!"
"And so what with the end of the summer? Nobody forbids having fun in the autumn. "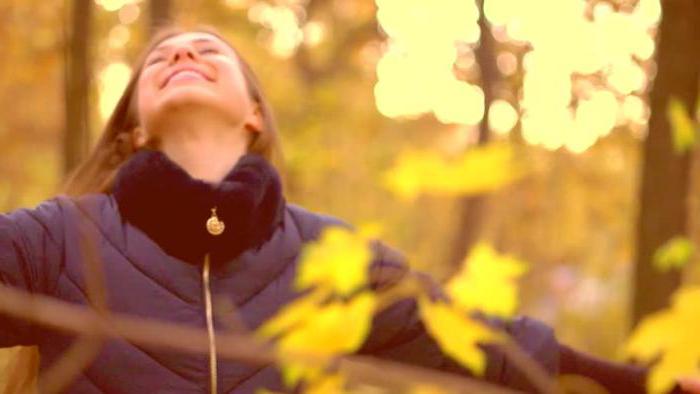 Funny statuses
But, autumn statuses do not have to be sad, there are really funny statements,which will tear apart any depression:
"Not life, but meanness: summer is late, and autumn is the queen of punctuality."
"Yellow leaves, cold, slush, rain. I don't even want to leave work in such weather. "
"Hands, feet and nose were not childishly cold, but the optimists did not give up: there is no autumn, this is the 78th of August."
"Everyone should feel like an autumn leaf, that is, want to come off."
"It's good when autumn comes. Wearing a jacket, you no longer need to pull in the stomach. "
"Those who want to lose weight by the summer - hang up. It's autumn already! "
Autumn statuses, this is the last reminder that the summer is over. There will be no hot days anymore, rest at the reservoir, there will be no warm evenings. Now the foliage will rustle underfoot, it will start to darken earlier, and every day it will become colder and colder.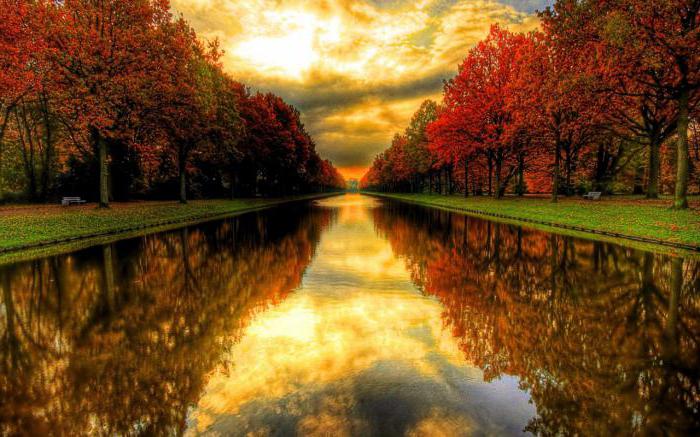 Time of calm
It is said that autumn is the time of writers and poets, pensive people and something bitter. At this time, everything around you stops, cools. After a few seconds, an already measured, carefully thought out move begins. The golden age is not meant for haste, it is the only time of the year when a person begins to get real pleasure from a cozy and warm home, hot cocoa, peace and solitude.And this is the only time of the year when there is an opportunity to think about everything that has been passed and to draw a conclusion.
Autumn is a bountiful harvest. And this harvest can be not only apples and pumpkins, but also those small bits of knowledge that can be obtained by going through autumn sadness. As already mentioned, the autumn statuses for Odnoklassniki or Vkontakte are the last reminder of the past summer. So, it's time to get ready to harvest wisdom.
Related news
Autumn statuses for every taste image, picture, imagery