Hairstyle "ladder" radically changes the style?
Today it is one of the most popular haircuts for girls and women of different ages. At the peak of popularity, it is already quite long, and it is clear why. It is able to give the hair a natural volume, ease the styling process and refresh the hair. The special feature of the "ladder" haircut is that it represents a very smooth transition from the shortest hair to the longer one. The shortest strands can be from bangs or from the ears. Transition to long is carried out imperceptibly and easily.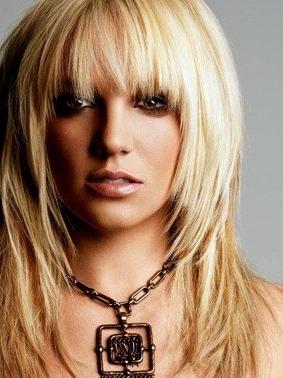 This hairstyle can perfectly harmonize with any bangs: oblique, asymmetrical, even and so on. Do not forget when choosing a bang to take into account your face type and style. Haircut "ladder" should expressively emphasize your individual style and originality. The technology of cutting is very simple: the top strand is cut, starting from the top of the head to the bottom. An important condition: the observance of smooth transitions from one length to another.Hairstyles "ladder" have many variations, for example, you can collect hair with a classic tail and release several strands on the sides.
How to style your hair with such a haircut?
Ladder remarkably fits female representatives who have thick and unruly hair. As well as girls with thin hair - it visually increases the volume. Such a haircut is not recommended for curly hair, as the daily procedure of straightening is fraught with serious consequences for the hair structure. But girls with straight hair hairstyle "ladder" will fit just perfect. Dry hair with a hairdryer with special nozzles and using mousse. Without styling this hairstyle will not look perfect. A great option would be to curl the tips of the hair. It is important to remember that the ladder will look cute only on clean hair.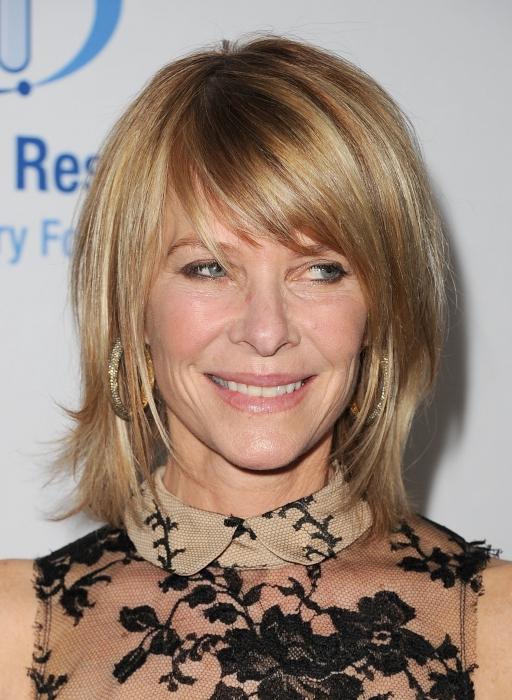 What type of hair will suit this haircut?
Almost everyone. Lush hair, it will help to make more flexible and structural, thin fill the missing volume. But curly hair can not pass all the contours of a haircut. As mentioned above, the bangs will be a good addition.Ideal hairstyle "ladder" with bangs suitable for straight, even hair. It is better to start the "thresholds" from the fringe itself, and if not, then from the earlobe. This will give the hair naturalness and naturalness. Properly selected bangs to your face type can make dramatic changes in your style. In this haircut would be appropriate to absolutely any bangs: long, thick, oblique, straight.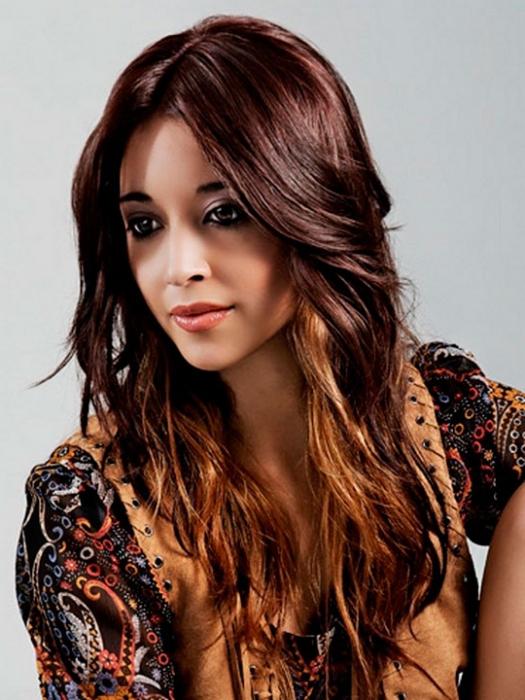 The choice is always yours. Hairstyle "ladder" attracts the eye precisely with the unevenness of the strands and their tips. It must be ensured that they were always in excellent condition. Avoid broken ends, with each hair wash, use special balms and masks to strengthen the hair structure, as well as various serums that prevent their separation. It is believed that this hairstyle thinning hair ends, so you should pay special attention to them. Ladder gained popularity due to its simple and variability. She gives preference to such world stars as Jennifer Aniston, Pamela Anderson, Angelina Jolie and many others.
Related news
Hairstyle ladder radically changes the style image, picture, imagery