How to cook nuggets at home: recipe
Every hostess dreams to learn how to cook nuggets at home, because it is a nourishing, tasty and original dish, which is loved by both adults and children. Usually nuggets can be found in stores as a semi-finished product, but if you want to cope with their preparation, you can do it yourself.
What are nuggets?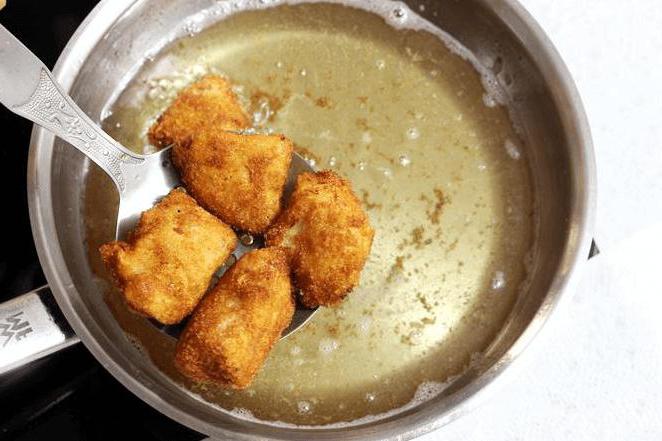 Since it's not difficult to prepare nuggets at home, even a beginning hostess can master this recipe. This is a type of meat snack made from chicken fillet in a crispy breading. Pre-dish fried in oil.
Initially, this delicacy appeared in the middle of the XIX century in the United States. At that time, gold rush reigned in America, and nuggets were compared to a gold nugget. After about a century, American professor Robert Baker, who was involved in food technology, created an original recipe for modern nuggets.They were in a crispy, strong and not crumbling crust.
The professor did not stop at this and developed recipes with the help of which nuggets could be frozen. Moreover, their useful and valuable properties were not lost at all. His other merit is the breading machine.
In the early 80s of the last century, a nuggets recipe was developed for the McDonalds fast-food chain. Then almost all Americans learned about this dish. Soon it became popular in all corners of the world. To date, the production of nuggets according to original recipes is engaged in a variety of food chains, as well as meat processing companies.
Original recipe
To date, how to cook nuggets at home, it is not difficult to learn. There are dozens of different recipes. Still, the original remains the one that invented Baker.
For it is necessary to take the grilled chicken fillet, to form small pieces of approximately the same shape from it. After that, you need to brend them, dip them in beaten eggs, roll in a small amount of flour and breadcrumbs.For greater density, the nuggets of the original recipe were breaded twice in a row. In the end they were fried in deep fat.
Thus, the breading turned out to be as strong as possible, the nuggets did not fall apart, and inside remained a rich meat taste.
To make the dish spicy, special ingredients were added to it, thanks to which the nuggets became viscous, and the meat was tightly connected to the breading.
The most popular recipe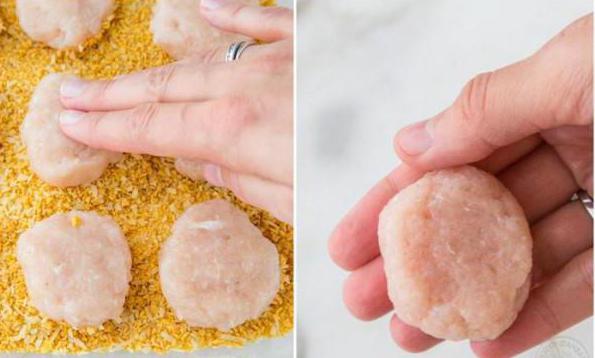 Today, the most common recipe for how to cook nuggets at home is the use of whole chicken fillet. Rinse and dry thoroughly. After cut into equal pieces of medium size. Be sure to do this across the fibers.
The next stage is pepper, salt and drench in flour. Shake off excess. Then dip the future nuggets in the egg, and then in the breadcrumbs.
Nuggets are laid out on wax paper. So the breading is better kept on meat. At the end of their need to fry in a large amount of vegetable oil.
Nuggets are usually served with sour cream, ketchup and mayonnaise.
French nuggets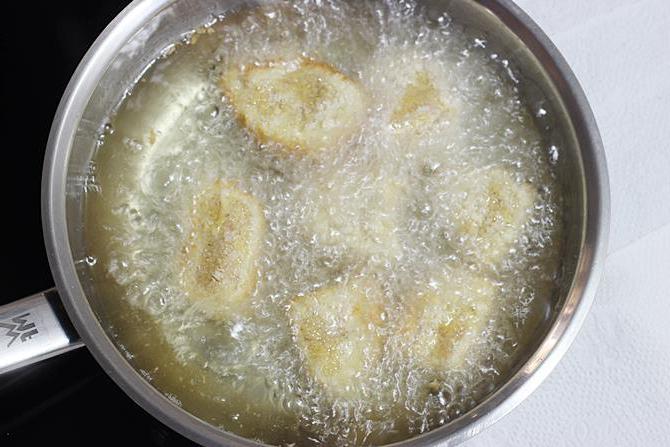 Gourmets prefer to try the French version. How to cook chicken nuggets at home, came up with a cook from this European country. Their recipe is not much different from the original, but at the same time it has a unique feature that makes it so popular.
The fact is that breadcrumbs must be mixed in equal shares with Parmesan cheese. That's the whole secret. Another nuance - French fry nuggets exclusively in butter. This, of course, increases their cost, but at the same time makes it more useful and nutritious.
On the table, such nuggets are usually served with a sauce that contains greens, oil, pepper, garlic and salt.
Homemade recipe
In our time, there are so many recipes that it is not difficult to prepare nuggets at home, the photos that are in this article will be a good help.
First, consider the recipe for classic nuggets, adapted for the average kitchen. For him, we need:
150 grams of breadcrumbs;
two chicken eggs;
about 600-700 grams of chicken breast;
50 grams of flour;
teaspoon dried garlic;
salt and pepper - to taste;
not less than 400 ml of sunflower oil.
Cooking process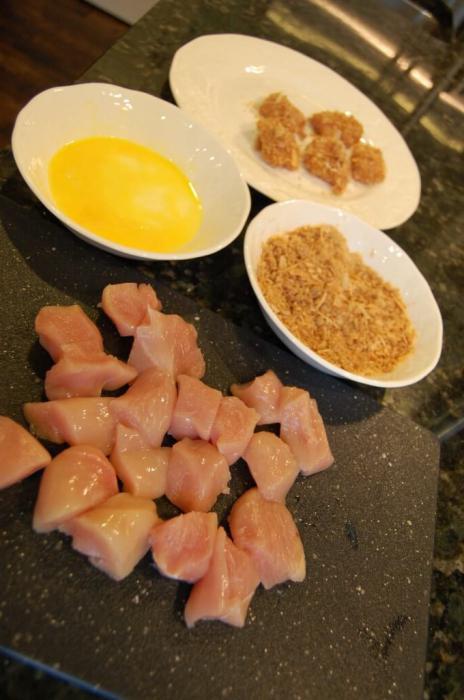 First of all, you need to rid the chicken breast from the skin and bones, and then cut into thin, but large chunks.
Beat eggs with a blender or fork. For the first batch of breading, add ground pepper, salt and dried garlic to the flour.
The resulting mixture must be poured into a separate plate. In it, you will be slicing chicken pieces, then transferring them to eggs and breadcrumbs. Spread pieces of future nuggets on a chopping board, remove excess crackers, otherwise they will burn in hot oil.
Nuggets are fried in a griddle until golden brown. For this, it is best to choose dishes with the highest possible sides so that the pieces are completely immersed in butter and well cooked. Finished nuggets must be laid out on a paper towel to remove excess oil.
Now you know how to make delicious nuggets at home. In your kitchen, they will be even tastier and healthier than at McDonalds, because you will use only natural products.On the table, such nuggets should be served with fresh salad, sauces, or you can have dinner with a side dish, for example, with french fries or mashed potatoes.
Nuggets in the original sauce
When you master the classic recipe, you can and experiment. For example, cook nuggets in a yoghurt-tomato sauce. This sauce perfectly complements the breading, which makes the dish even tastier and healthier.
To do this you will need:
five tablespoons of tomato paste;
four pieces of chicken fillet;
about 200 grams of breadcrumbs for breading;
half a cup of natural yogurt;
three cloves of fresh garlic;
100 grams of flour;
a bunch of greens, such as dill or cilantro;
salt and pepper to taste.
First, wash your breasts thoroughly, remove skin and bones from it. Cut into neat pieces. Take two bowls, pour flour in one, and crackers in the other.
Now cook yogurt-tomato sauce. To do this, wash and dry the greens on paper towels, finely chop it. Mix all the existing yogurt with tomato paste, spices and herbs. At will, besides dill and cilantro, you can add other spices at your discretion. Add the squeezed garlic to the sauce. Is done.
Now mix the sauce thoroughly. Roll the nuggets in flour, gravy and breadcrumbs. Fry the pieces and spread on a paper towel to let the excess oil go.
Now you know how to make chicken nuggets at home, and you can surprise your loved ones or guests with an unusual taste. Tomato paste is perfectly combined with yogurt, and greens will add flavor and additional flavor. By the way, if the yogurt was not at hand, it can be replaced with sour cream.
Cheese Nuggets
Recently there are more and more fans of nuggets with cheese. To do this, instead of breadcrumbs need to take a salty cracker, which is perfect as a breading.
Below is a recipe for how to cook simple nuggets at home from chicken. The photo shows that the cheese option to cook better in the oven. To do this you will need the following ingredients:
100 grams of salted cracker;
two pieces of chicken fillet;
some ground pepper;
70 grams of cheese and two eggs.
How to cook cheese nuggets at home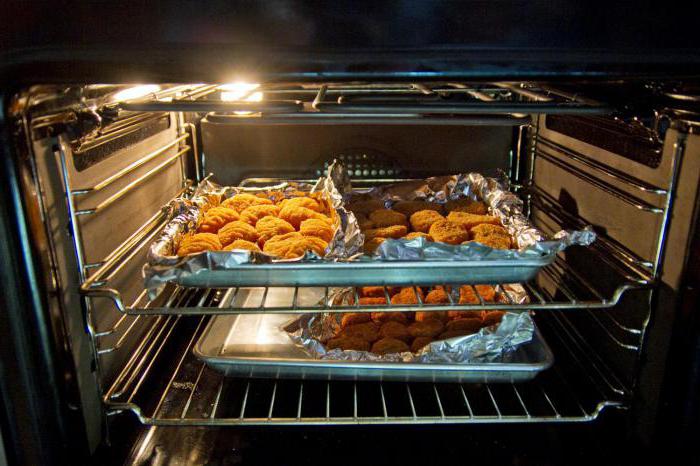 So, how to cook nuggets at home? The recipe indicates: you need to grate the grated cheese and smash the salty cracker. These ingredients are combined in a food processor or blender and ground into crumb.
Fillets must be thoroughly washed, dried and cut into pieces. Beat eggs, add salt and pepper. Now dip the chicken pieces in a mixture of eggs and spices, and then roll in the breading of crackers and cheese.
Pieces of meat laid out on a baking sheet. So you can cook nuggets at home in the oven. It must be heated to 180 degrees. Bake nuggets must be within 20 minutes. In this case, the pieces of meat you do not get fat, as after roasting in oil.
After learning how to cook cheese nuggets at home, you can safely cook them for your family.
Sesame nuggets
Experienced housewives often use breadcrumbs with sesame as breading. These nuggets will be especially tasty and crispy. And breadcrumbs do not necessarily buy. They can be prepared at home. It is enough to grind dried bread in a blender.
For nuggets with sesame, you will need:
two eggs;
20 grams of sesame itself;
about 400 grams of chicken fillet;
40 grams of breadcrumbs;
two tablespoons of flour;
one tablespoon of mustard;
salt and pepper - to taste.
First of all, mix the eggs with the spices and mustard and beat the mixture well. Pour sesame with breadcrumbs and flour in separate bowls.
Cut the fillet into small, neat slices, salt and mix with your hands. Now the pieces of future nuggets need to be rolled in flour, then - in an egg, and at the very end - breaded with crackers and sesame. Pieces should be in batter from all sides.
Nuggets are fried in a frying pan with high sides or deep-fried. Do not forget to put the finished pieces on a paper towel to absorb excess oil.
There is another secret to your nuggets turned out with a bright orange peel. To do this, together with wheat flour, take the corn.
Minced nuggets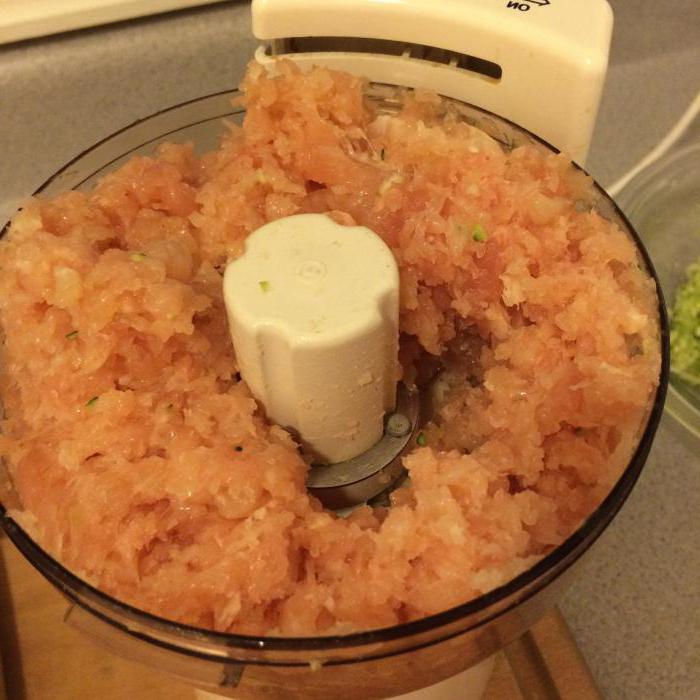 Nuggets can be made not only from a single piece of meat, but also from chopped, that is, from minced, finely chopped fillets. In such nuggets often put all sorts of stuffing. For example, grated cheese or finely chopped greens. Consider one of these recipes where grated cheese is added.
For him, we need:
one chicken breast;
50 grams of parmesan or other cheese of your choice;
150 grams of breadcrumbs;
one hen's egg.
Chicken fillet washed, dried and cut into small pieces. Beat the egg until smooth.
In a bowl, put the stuffing, as well as cheese, grated on a coarse grater. You mix everything thoroughly.
From the resulting mass form balls of small size. Dip them in the egg mixture. Then roll in breadcrumbs. At the end, you need to flatten the ball so that you have a small puck. Nuggets are fried in red-hot vegetable oil.
Related news
How to cook nuggets at home: recipe image, picture, imagery