How to delete an account on Windows 8: the simplest solution
If for some reason the user of the eighth version of Windows or modification 8.1 decides that he does not need to log in to the system using an account, the problem immediately arises: how to delete the account on Windows 8, and whether it is worth it. There is nothing wrong with such actions. But logging in will be much easier. Actually, programs for Windows 8 that could make such settings will not be required. You can limit the means of the system itself.
How to delete an account on Windows 8: options for action
In order to delete an account in the eighth version of Windows, you can take a few simple steps that will not always concern the removal process.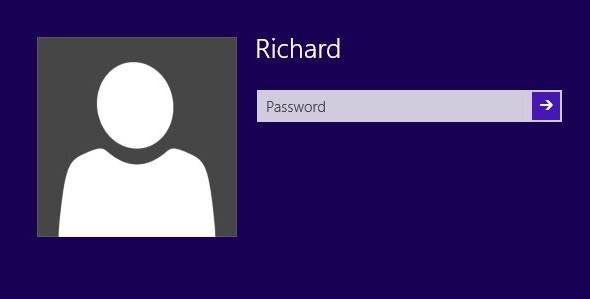 So, among the options for action are the following most simple:
disabling the password request at login;
creating a new administrator registration with the removal of the old;
transfer to a local account;
complete deactivation of Microsoft registration.
As for the first option, the easiest way to disable a password for a Windows 8 account is as follows.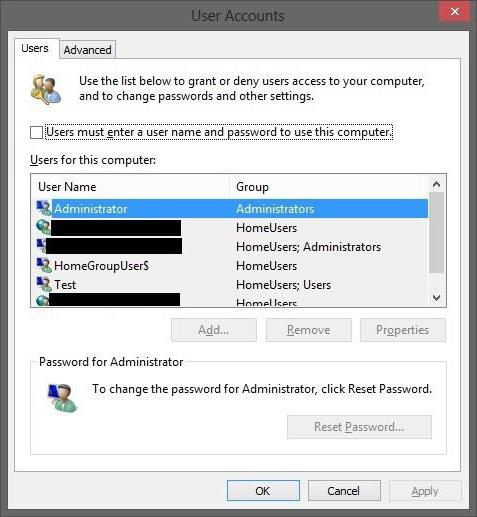 First, the Run console (Win + R) is called, then the netplwiz command is entered in it, and a tick is removed in the new window opposite the password request line. Of course, you can go a longer way by first calling the "Control Panel" and finding the appropriate section in it. But why do this if there is a more rational solution?
Creating a new registration
How to delete an account on Windows 8? This can also be done quite simply. To do this, you need an account control section.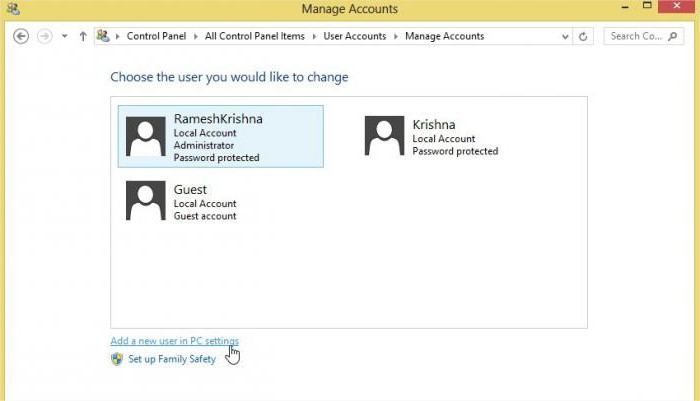 First you need to create a new registration with admin rights. You can get to this section through the panel on the right (Charms), where the parameters are selected, and then you go on to change them, after which the accounts section (other accounts) is used. Here you need to apply the addition of a new "account". If at this moment to disconnect the Internet connection, the local registration will be created by default.
When it appears in the list of all records, it will need to be edited and installed in the type "Administrator".After that, you need to exit the current account (you can do it on the initial screen), then log in under the created registration and in the same section to manage other accounts, you simply delete the unwanted account. At that, a warning will appear about the possibility of saving the documents of the user being deleted (here, if desired).
Windows 8 User Account Control: Switch to local account
Consider another, no less effective way. How to delete an account on Windows 8? The problem can be solved by switching to local registration.
To do this, all in the same section of account management should find your Microsoft account (the user name and email address will be indicated). Just below there is a hyperlink to disable the record, which you need to click. After that, you will be prompted to enter your current password. In the next step, the password and display name of the user can be changed. Thus, local registration will no longer be tied to Microsoft's servers.
Deleting an account on the Microsoft website
Finally, another option in which programs for Windows 8, which would disable registration automatically, is also not needed.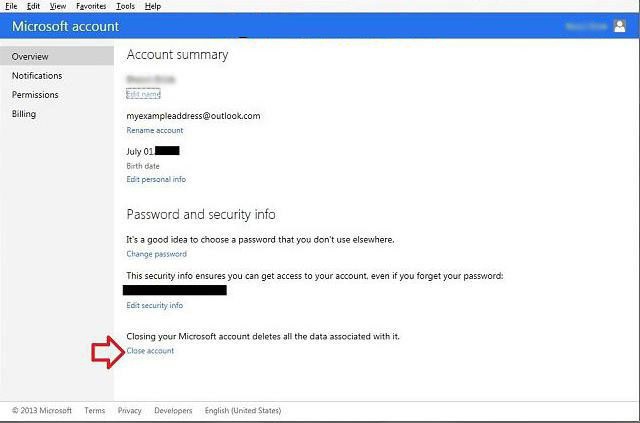 In this case, you need to go to the Microsoft resource under your account and close it permanently. However, in this case, the deleted account can no longer be used for other software products and services with which it was associated before, not only on desktops or laptops, but also on mobile devices with Windows 8 on board (OneDrive, Outlook.com , subscriptions, etc.). Therefore, when closing, it is better to think about the expediency of such actions a hundred times. After filing an application for closing, these actions can only be canceled within 60 days.
Conclusion
As can be seen from the foregoing, deleting or deactivating registration in Windows 8 is performed in any variant quite simply. What is the preferred method? It seems best to simply disable the password requirement if its user input is constantly annoying. Creating a new registration and switching from a Microsoft account to a local account also look no less simple. But with the complete deletion of registration, you need to be extremely careful, you never know, when you may need it (especially if a mobile device is also attached to it).
Related news
How to delete an account on Windows 8: the simplest solution image, picture, imagery