How to make furniture for a doll with your own hands?
Playing with dolls is an important part of growing up of any girl. Swaddling, bathing, riding in a wheelchair or playing adulthood - all this requires investments from parents. Every girl wants to have a home for dolls. But any home needs furniture. Fortunately for parents, it is possible not only to buy all this, but also to do it yourself.
Furniture for dolls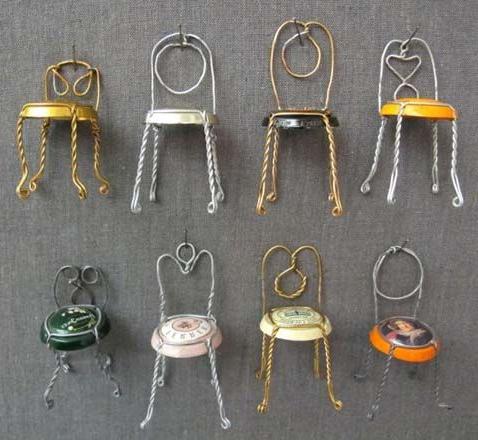 Furniture for the doll do it yourself the easiest way. You can create it from any available material. Paper, cardboard, wood, plastic and any other unnecessary little things will do. You can make a shelf of cardboard and paper. By twisting the wire and wrapping it around the bottle cap, you can make a beautiful chair or stool. Plastic bottles make beautiful chairs. And if you are not afraid of hard work, then even more options will open up for you. Leather or cloth sofas, armchairs, ottomans, beautiful linens, blankets, pillows, lamps and a lot of other furniture will be available to you.Do not be afraid to dream, creating furniture for the doll. With your own hands you can create a huge variety of various elements of the interior.
Leather ottoman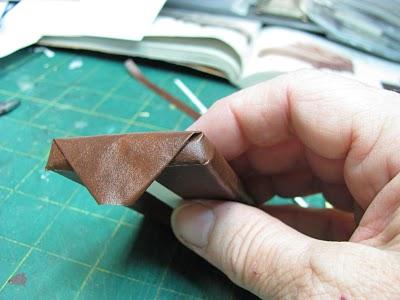 Make it not difficult. Prepare a thick cardboard, a piece of leather, scissors, glue, a piece of foam rubber, 4 dry, equal in size pea. First, make a square frame and cover it with skin. Next, cut a pad of foam rubber a couple of millimeters wider than the frame, and decorate it too. Stick the part to the top and glue the peas on the bottom. Edge trim according to your desire. Your pouf is ready.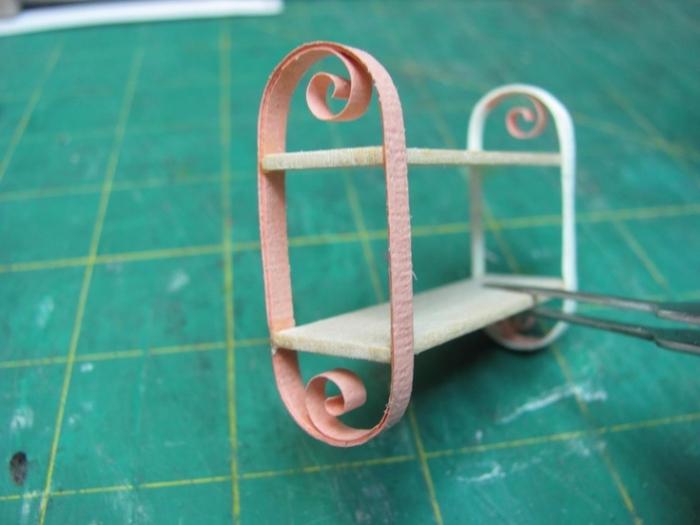 Book shelf
Furniture for the doll with your own hands is not only delicate, but also very interesting work. Let's make a shelf for Barbie. Take cardboard, scissors, thick paper and glue. Cut out two identical rectangles from the cardboard. From thick paper - two thin long strips. Twist the strips, and glue the rectangle between them so that you get a bookshelf.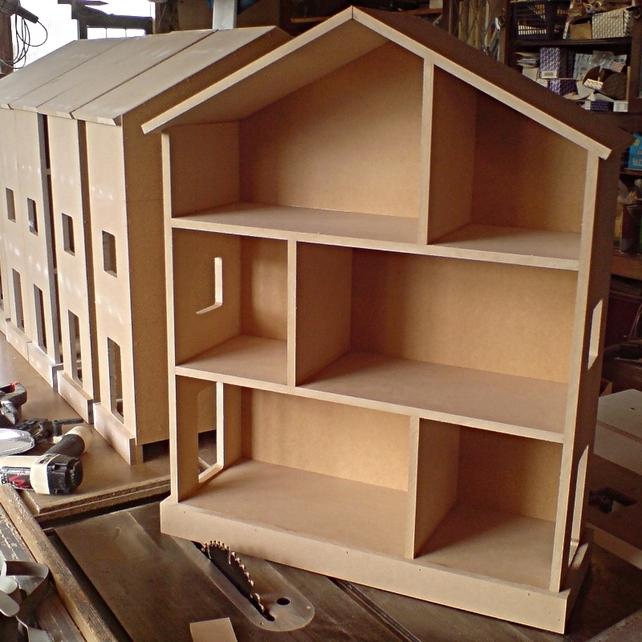 Dollhouse
You can buy a beautiful house for a doll in any store and in any city. But you can make it yourself, involve in the process of creating children, have fun and make fun.Select the design of the house, based on their capabilities and the desire of the child. Deciding on the number of rooms is also important. You can make a house out of wood, cardboard or suitable boxes. The most practical option is considered home shelves. In addition to the function of the dollhouse, he will be able to perform the function of the bookshelf: for this you will need to remove the furniture for the doll. You can also decorate the walls with your own hands: paint or paste over the walls. The outer part of the house can be covered with stickers with a pattern under a small stone or brick.
Doll stroller
Girls play not only with Barbie and baby dolls, but also as mothers and daughters. Clothes, nipples, diapers and much more for the doll, most likely, you have survived from your child, when he was still a baby. But the stroller will be great, and the child roll it very uncomfortable. Baby carriages for dolls here will be more appropriate. They are lightweight, consistent with growth and have a bright bloom. You can make this toy with your own hands, but it will be easier to buy it, especially since it is quite inexpensive.
Related news
How to make furniture for the doll do it yourself image, picture, imagery