How to transfer money to "Megaphone": all methods of transferring funds to the account
Remittances - that helps to always stay in touch. And therefore subscribers are interested in how to transfer money to MegaFon. This service is available for all mobile operators. But not everyone understands how and under what conditions it can be implemented. Now we will try to explore all the existing methods that will allow us to transfer money from a SIM card from one number to another. In addition, consider the option of anonymous crediting someone else's account.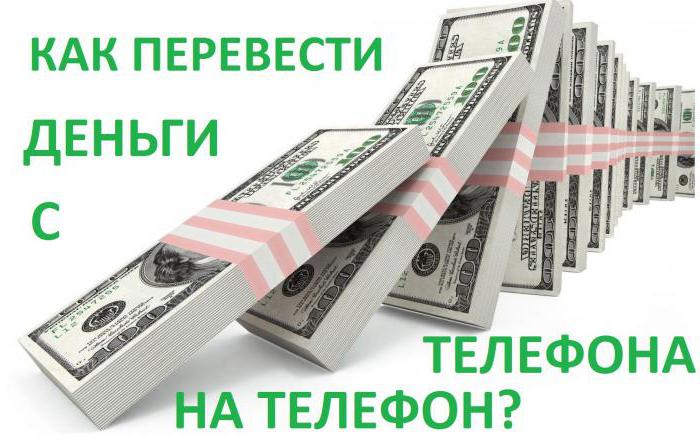 Anonymity Club
Perhaps, with this and begin. For those who do not want to think long about how to transfer money from Megaphone to Megaphone or any other cellular operator, we can advise only one simple step - replenishing the balance with the help of payment terminals. By the way, this approach helps to remain anonymous well-wisher.
All that is required of you is to find a payment terminal, choose your comrade's carrier, dial a phone number on the screen and check that it is correct.Next, enter the bills in the receiver and confirm the action. There is nothing difficult about it. Only most terminals charge a fee for their work. Now it is about 5% of the amount of payment. Therefore, sometimes it is better to think about how to transfer money from MegaFon to Beeline or any other operator without a fee. Yes, to remain anonymous will not work, but it's worth it.
"Mobile Translation"
The next option is relevant for subscribers of "Megaphone". Now he requires a small commission. But the amount is fixed here - 5 rubles per operation in most regions. Accurate information will have to look for each city on the official website of the operator. This is a feature called "Mobile Transfer". To be honest, a very simple and effective method. He will help to quickly answer how to transfer money to "Megaphone" to someone.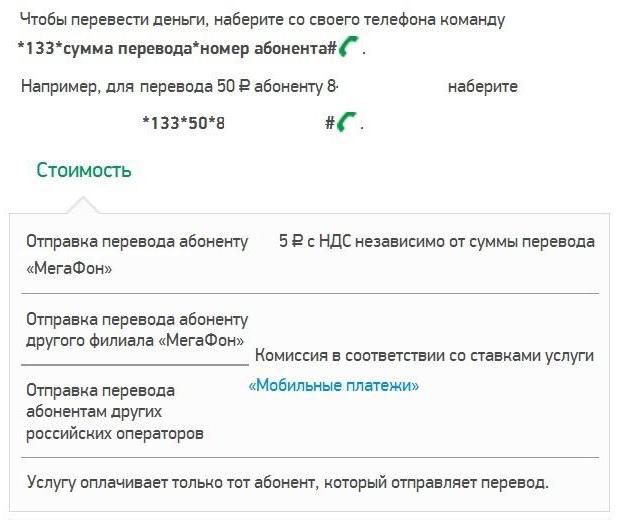 What is required for the implementation of ideas? Just use a special USSD team. We dial on the mobile phone * 133 * amount * number #. After that you should press the call button of the subscriber We are waiting for the result. It will come to you as an SMS alert.
Please note that at a time you can transfer no more than 500 rubles.If you plan to carry out the operation not for MegaFon, be sure to include the operator code before the recipient's phone number. There is nothing difficult in this action. But there are some other methods that help answer how to transfer money to MegaFon to another subscriber. Which ones?
SMS request
For example, by making an SMS request. This method is different from the previous one. After all, now we need to create a special message and send it to some number. All you need is to write the recipient's phone number in the text, and after the space - the amount that you need to write off. Then send the received letter to the number 3116.
This option is not particularly popular. After all, it also has a commission. It is 8.6% of the amount transferred. It is more profitable to use either a USSD command or a payment terminal in general. What else can be offered to users?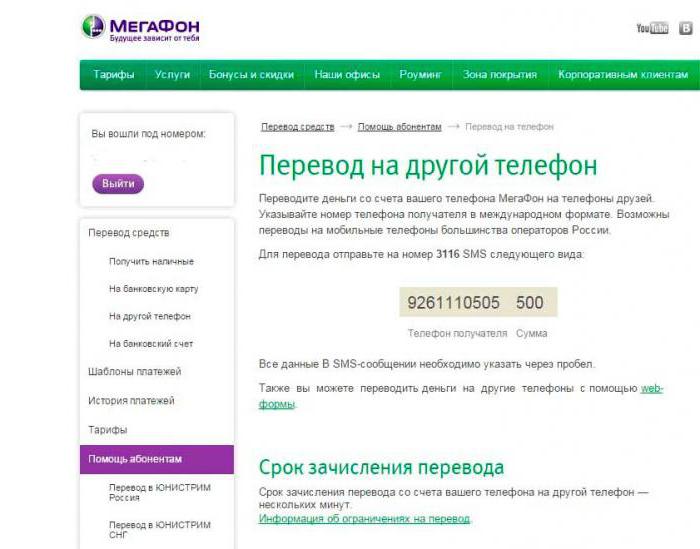 the Internet
How to transfer money on "Megaphone" to another subscriber? Here will help or the official web site of the operator, or third-party services on the Internet. In the first case, you will have to go through authorization in the "Personal Account" and go to the money transfer page.In the window that appears, enter the number of the recipient and the amount of charges. Confirm actions - you can wait for the result.
But third-party hosting is not credible. In principle, you can always use the service "Mobi Money". With it, you can make money transfers from phone to phone absolutely for any operator. The main advantage is either the complete absence of subscription fees, or it will be small (about 2% of the payment).
Related news
How to transfer money to Megaphone: all ways to transfer funds to your account image, picture, imagery