Montenegro resorts: ski, sea. Photo and description of the best resorts of Montenegro
Quiet, calm, cozy, clean, literally soaked with some kind of familiar, habitual for each of us spirit - all these are resorts of Montenegro. This country is located in the eastern part of Europe, and in latitude it is much more south than Moscow or St. Petersburg. However, its atmosphere, its people, streets and squares seem so familiar that it seems as if they didn't have to cross their borders at all.
General country information
Mostly the resorts of Montenegro are visited by families with children, elderly couples, as well as those people who do not want to be especially scattered about money just to rest on the sea. In this regard, in the territory of this country you can meet our compatriots from the regions and remote towns and villages of Russia. Also here come the residents of Eastern Europe, who prefer to relax in silence alone with nature, and not with the huge flows of tourists.Many people who have decided to go here for a summer vacation, first of all, are interested in the question of which resorts in Montenegro, what is there, what it is necessary to be ready for.
Immediately, we note several important factors. First, the hotel and restaurant infrastructure in the country is so far underdeveloped. All hotels that are within the limits of certain recreation areas are distinguished by affordable prices, but at the same time the service in them is weak. Nevertheless, in the rooms of any class is always clean, comfortable, and the staff who work for the benefit of tourists, is ready to provide everything that you wish. The most important property of the country is its purity. All the beaches, mountain slopes and just the streets of cities are so "licked" that it feels like you are in a museum. In addition, wild, but at the same time clean beaches are just perfect for secluded relaxation.
Climate and weather conditions
All the sea resorts of Montenegro, which are located on the Adriatic coast, are characterized by a mild Mediterranean climate. The summer here is quite long, dry, but not hot. Air temperature ranges from 25 to 33 degrees.The bathing season in the cities that are located on the coast starts in May and ends in late October. With the onset of winter, the season of damp, slush, sleet begins.
In cities that are located close to the south, much warmer than in the north. There is less rain in winter, and therefore the swimming season begins a little earlier. The ski resorts of Montenegro are characterized by a sharp continental climate, and in some areas - alpine. In summer, snow from almost all peaks disappears, and in winter there are bitter frosts. You can ski in Montenegro from November to March. It is also noteworthy that in any recreation area in this country the weather will always correspond to the time of year and the expectations of tourists. In winter it is cold here, sometimes the sun shines, but most of the time the mountains fall asleep with snow. In the summer on the shores of seaside resorts is always clear, warm and cozy.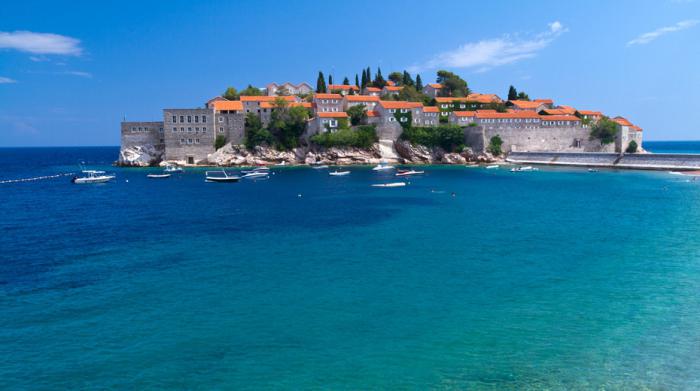 Montenegro: cities, resorts, opportunities for tourism
All cities that are located on the Adriatic coast, have the status of resort. The main center where everyone comes to rest, is Budva. Here you can find almost everything that you may need during the rest, even school surfing.
Not far from this huge city there is a quieter and quieter recreation area Becici. There is always deserted and spacious on the beaches. But along with this, the village has all the possibilities for outdoor activities. From here you can go on an excursion to any other city in the country, take a ride on a boat or take a boat along the Adriatic coast, jump with a parachute. Kotor is considered the southernmost resort city. There is always warmer than anywhere else, off the coast of the sea there is much more vegetation, and the coastal areas themselves are small, very cozy and secluded.
Almost all the resorts of Montenegro - with sandy beaches, because wherever you go, you can always rest comfortably in the company of friends and with children. Monuments of architecture and art is famous for the capital of the country - the city of Podgorica. It is not at all like the noisy capitals of other states, but rather resembles a quiet, remote province, which is very rich in various historical assets.
The ski resorts of Montenegro are located far from cities. All of them consist of hotel complexes of various categories in which you can relax quite inexpensively.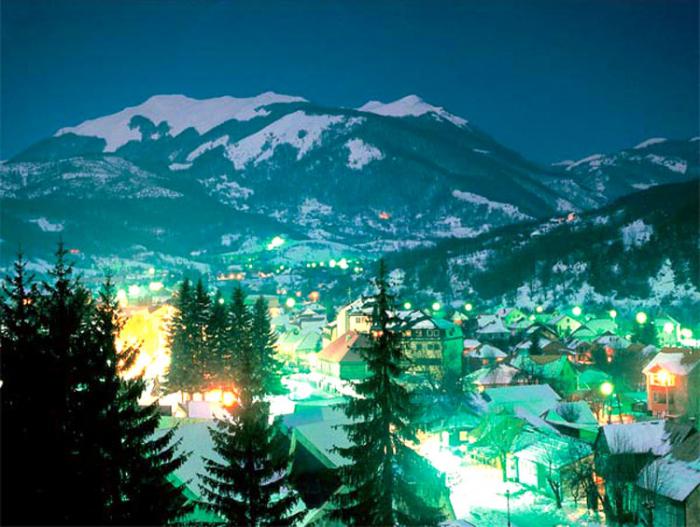 Budva - the tourist boom point
The most striking, lively, crowded and interesting place is the resort of Budva. Montenegro has become popular among European and domestic tourists because of the fact that life in this town does not subside, day or night. In addition, restaurants, bars, discos and other entertainment facilities that are built here are designed for every pocket and taste.
The city is considered one of the oldest settlements on the shores of the Adriatic Sea, because there are a lot of monuments of architecture from different eras, and not all resorts in Montenegro can boast such treasure. Photos of some of them are in the article. Looking at them, it becomes clear that this particular town, which is now considered the main tourist center of the country, is actually a living history. And all lovers of antiquity often come here not at all for a beach holiday, but only to see the citadels, fortresses and chapels that were built here from the very beginning of time.
Beaches of Budva and its surroundings
The total length of all recreation areas that are in this region is 11.3 kilometers. In the city you can find small pebble beaches, wide, clean and well maintained.The most famous among them is the "Slavic Coast", which stretches along the central embankment, where all the main entertainment establishments of the city are concentrated.
The second most popular beach is Mogren. It is often mentioned when the best resorts of Montenegro are listed, as it is located at the very end of the old part of Budva, surrounded by old houses and churches. In addition, the beach is located at the foot of the rocks, around a lot of green plants. One can only imagine how beautiful the scenery there is and the peaceful atmosphere.
Three kilometers from the city there is another beautiful old beach - "Jaz". Here, the sandy shores are buried in the waves of the Adriatic Sea, and on the other hand they are approached by green and lush plantings.
If you are looking for Montenegro resorts with sandy beaches, quiet and secluded, then Trsteno is what you need. There are not a lot of tourists, noisy discos and pubs. An ideal place for a honeymoon or for holidays with children.
Beaches covered with sand can also be found on St. Nikola Island, which is located near Budva. This province is a real paradise where you can see amazing flora, wide and cozy bays and clean sea.
Luxury holiday in Becici
If Budva is rightfully considered to be the main tourist center of the country, where there is everything that you may need during your vacation, then why are vacationers, and quite wealthy ones, attracted to the Becici resort?
Montenegro is a country in which the tourism industry is not well developed yet, but looking at this resort, this impression cannot be formed. Everything is adjusted here - hotels from three to five stars, fashionable restaurants and bars, clubs for people with incomes above average, numerous brand shops and shopping centers. Most importantly, in the town of Becici, you can easily find a SPA center, which other resorts of Montenegro cannot boast of.
Not far from this town is its analogue - Rafailovici, in which you can also relax quietly, without fuss and at a high level. The only disadvantage of both recreation areas is that most of the beaches here are small pebbles. However, they are fully equipped with sun loungers and deck chairs, so during the rest of the inconvenience just will not arise. However, the most important beach Becici - sandy. In 1936, it was recognized as the best recreation area in all of Europe, because it is still popular among all holidaymakers.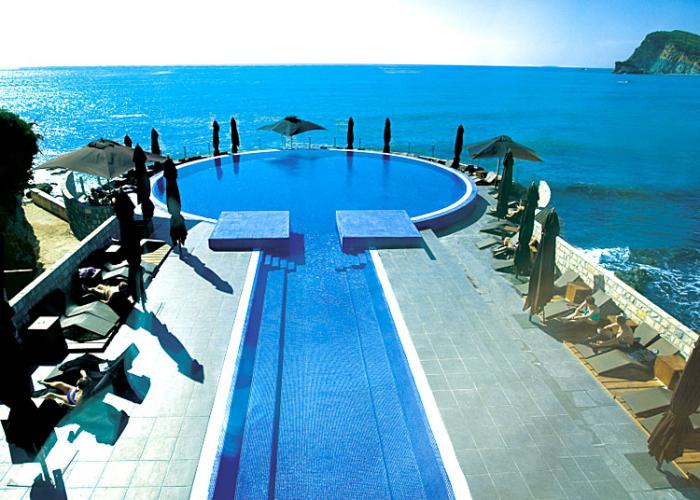 What to do in Becici and Rafailovici?
By right, these two very similar to each other zones are the best resorts of Montenegro, but there are no important historical or cultural sights here. Therefore, from both localities, excursions start every day both to neighboring cities of the country and to other states, for example, to Albania.
Those who do not want to travel a lot, here are provided all the possibilities for water sports. This and equipment for water skiing, and learning kitesurfing. Banana and tablet are popular among children and young people. But the most interesting - from Becici, you can go on a real sea fishing. The locals call such an event a "sea picnic", since all those who took part in it, after the catch, begin to roast fish on a fire, having a great friendly evening. We also note that in the restaurants and cafes of the city the menu is composed mainly of seafood and fish. Dishes are always complemented by excellent wine.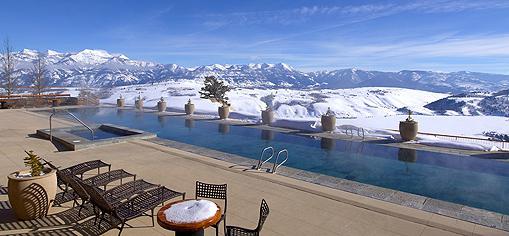 For lovers of the Middle Ages
Ancient and majestic, mysterious and very attractive - this can be said about almost all the resorts of Montenegro.Photos of the city of Kotor - real proof of this. The first settlements, which left their cultural mark on these territories, date from the Middle Ages, and, most importantly, since the city was built, time seemed frozen in it. To this day, predominantly old houses, citadels and fortresses stand on its streets, and the squares are surrounded by chapels, in which the spirit of that era still reigns.
If you list the warmest seaside resorts in Montenegro, then Kotor will be the leader here - the southernmost city in the country, which is surrounded by greenery. In addition, it is surrounded on all sides by rocks, providing protection from continental winds. Beach holidays here will be quiet and cozy. The coastline is cut by bays, which are covered with sand, smoothly turning into the cleanest and most transparent water of the sea. The infrastructure has been adjusted to a satisfactory level. There are few five-star hotels, but tourists who have a rest here do not need anything.

More south? Yes it is possible!
Not just the best, but also the healing sand resorts of Montenegro are concentrated on the island of Ada Bojana, which is located between the Boyana River and the Adriatic Sea.These lands have a triangular shape, from both sides they are washed by the fresh waters of the river. On the third side is the sea coast, which is considered the longest and widest on the island. Here the sand is fine, very clean, it warms up extremely quickly under the southern sun. It is believed that its healing properties are enclosed in iodine, which is part of each grain of sand. Because just lounging on one of the beaches of this island, you can get rid of many skin infections, from internal diseases, and with prolonged therapy even from such serious ailments as, for example, cancer.
We go further - this magic sand smoothly passes into the cleanest sea. The entrance to the water is shallow, due to which the water is heated to high temperatures. That is why Ada Bojana is considered a great place to relax with the kids. It is also noteworthy that the island is literally shrouded in tropical greenery. Here both olives grow, and simple deciduous trees, and bushes. Nowadays, only high-rise hotels have been built on the territory of these lands, therefore, it will not be possible to rent a cottage or a villa.
Island Hotel
Many islands that are located in the waters of the Adriatic Sea are also part of the state of Montenegro.Which resort to choose, where to go within this country? This is the same question that worries many tourists. And the answer is simple - it is best to go to the island. As a rule, such recreation areas are separated from noisy continental areas not only by water, but also by a kind of social barrier. There is always silence, an atmosphere of complete relaxation and estrangement.
The most striking resort is the island of St. Stephen, which is located nine kilometers from Budva. From all sides it is protected by an ancient fortress, inside there are monuments of medieval architecture. As for the buildings of our time, we can say with absolute certainty that here they have exceeded all expectations. Fashionable hotels, villas, penthouses and cottages ... On the island you can find everything from restaurants with exquisite cuisine, to spa salons and even brand boutiques. Here various celebrities from Europe and from America often rest. The island is popular, but there is never any hustle and bustle. This is the perfect place for solitude and peace of mind.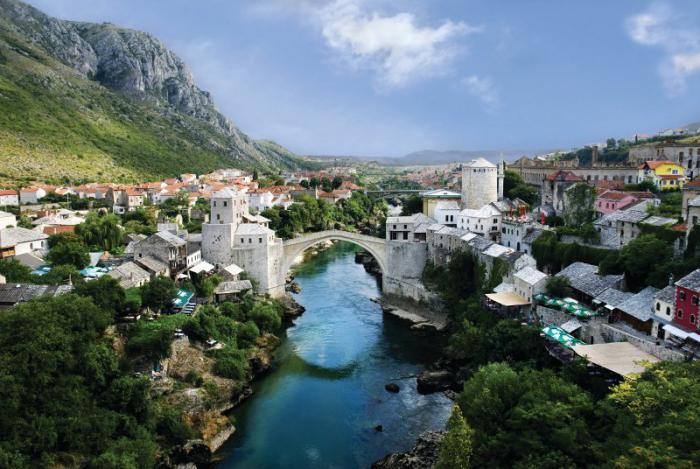 Sharp transition to cold latitudes - Kolasin
In the depths of the mountain slopes and snowy peaks, there is a small town known all over Europe called Kolasin. Once upon a time, it was formed by the Turks as a starting caravan point a long time ago, and today, listing the ski resorts of Montenegro, everyone first of all remembers him. The ski season starts here in November and ends in May. It is noteworthy that it is possible to descend from the peaks even at relatively high temperatures, since the snow here is holding up just fine.
Almost all the tracks in this resort area are winding. The main is the descent on Mount Bjeslasica, whose length is 4.5 kilometers. There are various types of lifts (both chairlifts and drag), as well as specially designed for children. It is worth noting that for those people who first go skiing, there are specially open schools that teach all the intricacies of winter sports. It is noteworthy that Kolasin is not only a resort area, but also a city with ancient architecture. The most beautiful monastery on its territory is Moraca - a sample of the Gothic style.Next to it are houses, citadels and chapels, made in the same spirit.
Zabljak - the center of the sports industry for professionals
If Kolasin can be considered a family resort, calm and relatively quiet, then nearby Zabljak is included in the category "the most popular resorts of Montenegro". Description begin with the fact that there are regularly held competitions in skiing on a fairly steep slopes. They are called "Angel Cup" and "Durmitor Cup". The resort itself is located on the mountain Durmitor, which is strewn with winding and rather steep slopes. Among them, the coolest are Savin kuk, Shtuots and Yavorovacha. Despite the fact that these ten-kilometer tracks are considered the most popular and famous, there are slopes for children, as well as just for beginners in this business. Their length is two to three kilometers. Services provided by an experienced instructor. The lessons with professionals here are quite accessible for every tourist, because a trip to Montenegro in the winter can be an excellent and inexpensive start for you in discovering your new sports talents.
Living conditions
Having described all the most famous among travelers resort areas of this country, we consider what conditions for accommodation we have prepared the resorts of Montenegro. Hotels that are located in most resorts are classified as "three stars". This applies to resort areas such as Kotor, Budva, as well as many cities that are popular among Russian tourists.
On the territory of the islands, in particular, on about. St. Stephen, as well as in such recreation areas as Becici, and in all those villages that were recently created exclusively for tourists, you can find hotels of a higher level - 4 or 5 stars. Ski resorts are equipped with hotels of 3-4 stars that meet all international standards. Rest in any room of any hotel in Montenegro is always comfortable and cozy.
Small conclusion
You can go to Montenegro at any time of the year. Starting in April, the beach season opens here, which lasts until November. You can relax in any city that has access to the sea, or go to the island, where you will find complete relaxation and tranquility. From November to the beginning of the summer, the country's ski resorts take tourists.Here you will find a beautiful nature, a lot of snow and a whole range of winter entertainments that everyone will like. But most importantly - the rest in Montenegro is quite inexpensive. Wherever you go, you can save a great deal, while not denying yourself anything. Have a good trip!
Related news
Montenegro resorts: ski, sea. Photo and description of the best resorts of Montenegro image, picture, imagery