Pie with berries. Homemade Treats Recipe
This delicious berry cake!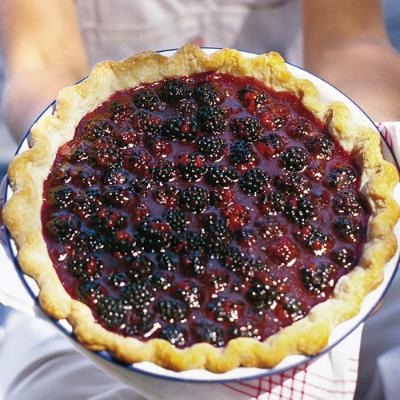 What could be more delicious than homemade cake with sweet, juicy filling? You can choose a variety of fillers, but in the summer season it is simply impossible not to cook a cake with berries, the recipe of which is absolutely not complicated.
Ingredients Required:
To make a cake, we need:
a glass of flour;
4 eggs;
teaspoon baking powder;
50 grams of butter;
a glass of sugar;
half a teaspoon of salt.
For this delicacy, you also need to prepare a delicate cream consisting of 5 eggs, 125 grams of granulated sugar, a tablespoon of flour, a tablespoon of starch and 0.5 liters of milk. And to make your cake look more appetizing and juicy, you need to decorate it using a bag of jelly and berries to taste.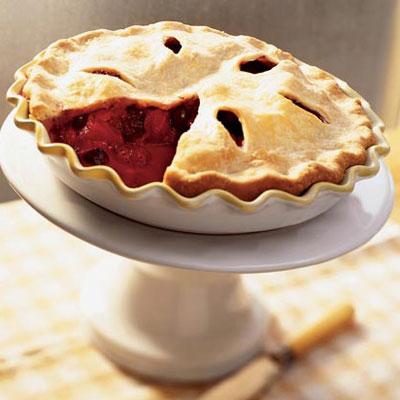 Berry Pie: Recipe
Take 5 yolks and whip them together with powdered sugar. In order for the mass to be creamy, use a whisk. A tablespoon of flour should be fried in a pan and added to the cream along with the starch, after which the mass should be well whipped. Heat the milk and pour half a glass into the cream, stirring constantly.Then you need to add the cream to the milk remaining on the stove. Bring cream to a dense state on a slow fire. As for the test, here it is necessary to start beating eggs with sugar, add salt and baking powder to the mixture. Melt 50 grams of butter and mix with dough. Prepare the oven by turning it on at 200 ° C, and place baking paper in the baking dish. Put the dough in the oven for 20 minutes, then turn the cake and let it cool. In order for the dessert to be better soaked, you need to pierce the future cake around the perimeter, then pour it with cream on top and put it in the fridge for half an hour. If you use frozen berries, then you need to get them out of the freezer in advance, so that they thawed a little. Take the pie out of the fridge and sprinkle the berries on top. Dissolve the jelly, pour the baking on top and put the berry pie in the fridge again. You can think up any recipe for the filling, using the berries that you like the most. In addition, you can show all your imagination and mix berries with fruit. Some chefs add cheese to this cake instead of fruit filling.Among other things, you can make a closed cake with berries - the recipe of cooking will not change, and the appearance of the baking will be slightly different.
Pear Cake Recipe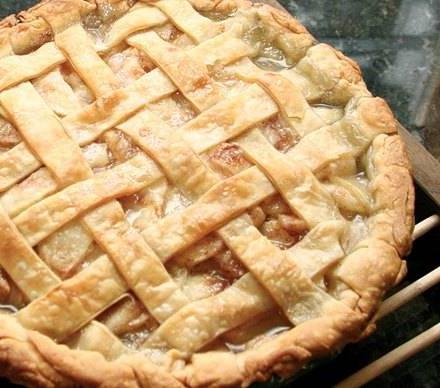 To make it, you will need the following ingredients:
150 g of oil;
2 eggs;
220 g of flour;
150 grams of sugar;
125 g sour cream;
500 g pears;
3 teaspoons of baking powder;
2 tablespoons of honey;
1 handful of walnuts and raisins;
cream to taste.
Beat butter with sugar, add eggs to it and mix well. Add flour, baking powder, honey and sour cream. Pears need to be cleaned and cut into small slices, add to the mixture along with nuts, raisins and mix everything carefully. Put this mixture in the form with baking paper and send it to the preheated oven. In addition, you can pour brandy your pear pie. The recipe in this case will undergo some changes. While the cake is cooking in the oven, mix some brandy and honey and set on a slow fire. And after the dessert is prepared, make small holes in it and pour in a mixture of brandy and honey.
Related news
Pie with berries. Homemade Treats Recipe image, picture, imagery