What is the difference between plaster and putty? Textured plaster. Putty for painting
Quite often beginner home masters wonder about how plaster differs from putty. Both of these materials are widely used in construction, they are used for finishing surfaces. Mixtures are versatile, so they can be used outdoors and indoors.
With the help of these compositions it is possible to level and correct the bases, as well as to form curvilinear smooth surfaces. There are similarities between the putty and plaster, but they are intended for different purposes, have certain advantages and different physical properties.
What is different putty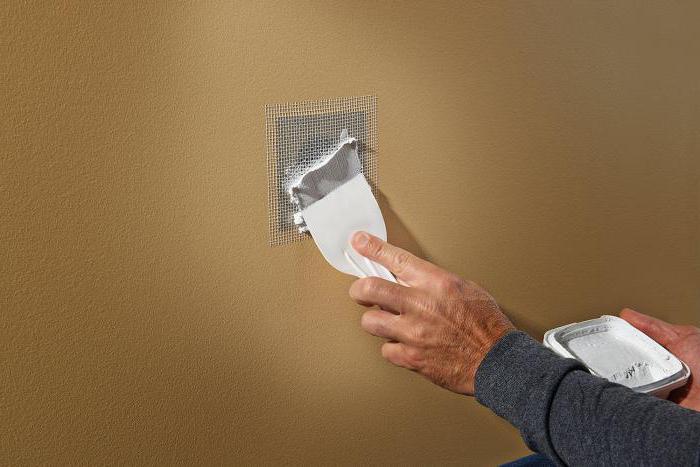 If you also wondered how plaster differs from putty, then each of these materials should be considered in more detail.Regarding the latter, in diluted form, it is a plastic mass, which is manufactured under factory conditions and sold in finished or dry form. Unlike plaster, it is impractical to prepare a putty yourself, because the material consists of:
from polymeric substances;
gypsum;
cement.
Putty is suitable for leveling surfaces and eliminating defects by type:
shcherbin;
scratching;
cracks.
If we are talking about the final composition, then it can be used to make the surface even and smooth. If you still can not understand the difference between plaster and putty, then you should know that starting putty are more rough, since they are intended to eliminate cracks with a disclosure of up to 10 mm.
If in front of you - finishing putty, then it is intended for the final finish, which after drying, glue the wallpaper or paint. It is not recommended to mix the starting and finishing compositions, since the structure is heterogeneous and may lie unevenly on the surface, and after drying it will crumble.
Plaster Features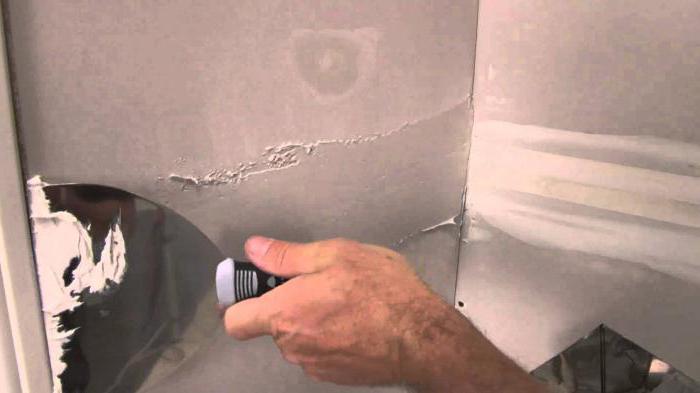 If you are faced with the question of how plaster differs from putty, then it should be noted that the first one allows to level surfaces that have deviations up to 15 cm.With the help of the described composition it is possible to provide the walls with heat-insulating properties and make them water-repellent. Plaster can be classified into ordinary and decorative.
Use the mixture should be for covering masonry materials, silicate bases, foam and slag concrete, as well as solid concrete. If you compare with the putty on the structure, the plaster has larger fractions of grains. Therefore, it is recommended to use the composition for rough finishing or forming finishing structural coatings, which will be final.
Differences of plaster in ingredient composition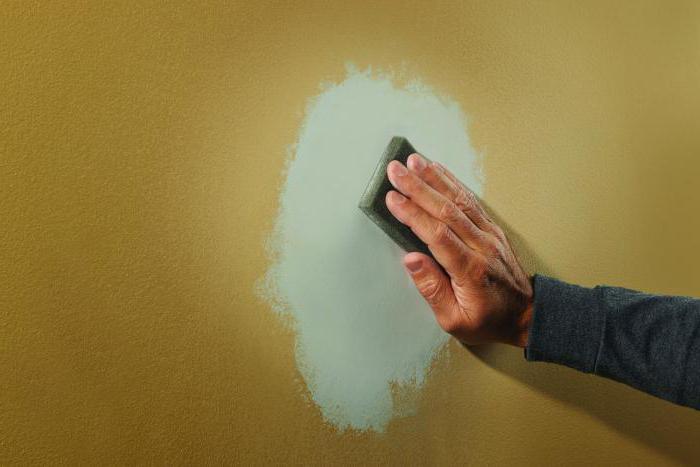 Comparing the above two materials, it should be noted that the plaster can be made on different bases, among them:
gypsum;
cement;
lime;
lime and cement;
lime and plaster.
Putting plaster and putty can be done in several layers, but plastering involves the use of another technology.
The difference of plaster on the application technology
Plaster is applied to the surface in several stages, the first involves spraying.This layer will reinforce and hide defects, providing better adhesion for the next layers. The middle layer is called priming, it can be formed in several stages. Its task is leveling the level and obtaining the required thickness.
The finish layer is a nakryvka. If you have wondered about how to apply decorative plaster, you should remember that before starting work, the surface is treated with a primer. After drying, each layer is covered with the same primer.
Drying time differences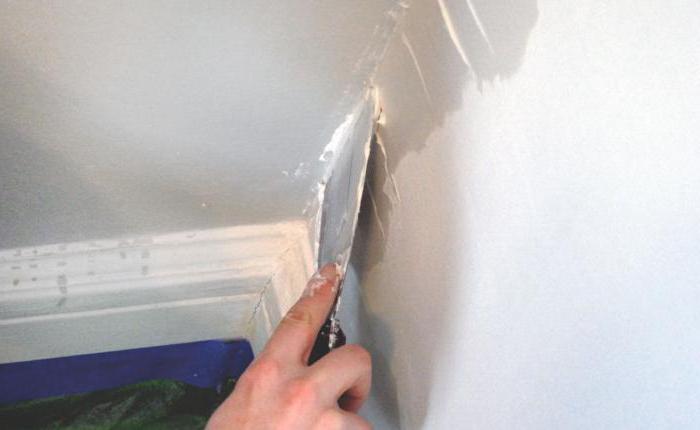 As for the drying time, the putty and plaster are different in this. The latter requires several days not only for drying, but also for a set of incomplete strength. As for the putty, it is ready for applying the next layer of plaster in a day. After drying, the plaster layer is not treated with abrasives.
The composition of the plaster mixture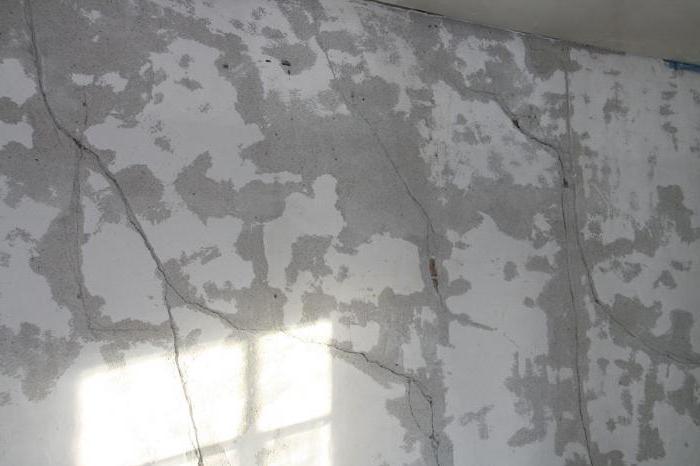 The composition of the plaster may vary depending on the objectives pursued. If it is a lime mortar, it is prepared on the basis of sand and lime dough in a ratio of 3 to 1.Water is added in such an amount that when ready, the mixture resembles a viscous dough. In order for the plaster mortar to be more durable, 1/10 of the cement must be added to 10 l of the plaster mix. This will provide a cement-lime mortar for plaster. Such solutions are frozen slowly, it allows you to work with them for 2.5 days.
In order to reduce the time of hardening, it is necessary to prepare a lime-plaster solution, which closes in the ratio of 5 to 1. Full hardening should be expected in half an hour. This creates complexity and requires special skills from the master, but this plaster turns out to be more durable. For plaster, you can also make a lime-clay mixture, which opens in the ratio of 1 to 1. To the composition should be added 5 parts of sand. This mixture is much stronger than clay and lime.
The composition of the putty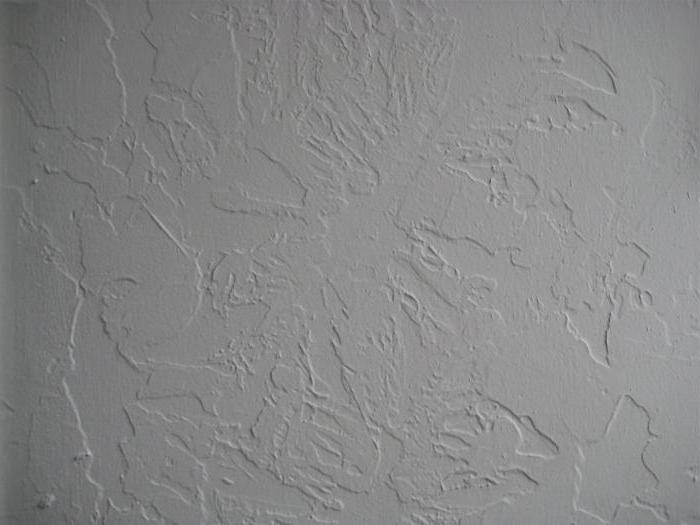 If you need a putty for painting, then you can use an oil-glue mixture, as a binder of drying oil as a binder. Fillers are:
plasticizers;
a piece of chalk;
CMC glue;
water;
dryers.
Plasticizers are needed for easy application of the composition to the substrate. As for the desiccant, it greatly accelerates the drying of oils. Putty for painting can be made by another technology, which is introduced by the manufacturer. Sometimes modifying substances, antiseptic components, thickeners, as well as pigments are added to the ingredients, the latter of which give the mixture a certain color.
Differences of textured plaster with different compositions
Textured plaster is offered today with different ingredients. For example, a mineral variety is a mixture, the base of which is cement. To it are added various substances that improve the quality. Fillers are:
granite crumb;
stone crumb;
sand.
The finish is versatile, so it can be used not only for exteriors, but also for interiors. She is not afraid of moisture, so you can use it to finish the ceilings and walls in bathrooms. Silicate textured plaster is based on water glass or potassium silicate. The coating is characterized by excellent vapor permeability, has water-repellent characteristics and quality of fire safety.The composition is universal, so it can be used for almost any type of surface.
Silicone plaster has a high adhesion to the surfaces, which is provided by synthetic resins, they are present in the composition as a binder. Application technology is very simple, because the material is plastic. Acrylic plaster has acrylic resin as a binder. The coating has a consistency solution that is ready for application. The material can be used on any surface, it is resistant to moisture, strength and elasticity.
Cost comparison
If you compare the materials described in the article, you should also take into account the cost. For example, you can purchase shagreen painters for interior work for 49 rubles. per kilogram. Plaster "Bark-eater" will cost 59 rubles. per kilogram. But decorative plaster with natural fillers in the form of bricks, expanded clay and granite costs 78 rubles. per kilogram.
Professionals and home craftsmen are often interested in the question about how much a putty costs. The universal composition "Knauf-fugen" will cost the consumer 410 rubles. for 25 kg.Knauf uniflot costs 1600 rubles. for a bag with the same volume. Finishing putty "Vetonit" will cost the consumer 590 rubles. for a 25-kg bag. If you are interested in the question of how much it costs to putty from other manufacturers, then you can consider the finishing mix "Glims Finish", it costs 460 rubles. for a 25-kg bag. Waterproof putty "Glims Stouko" will cost the consumer 400 rub. for 25 kg.
Conclusion
As mentioned above, interior plaster may be applied to various building materials, such as foam blocks or brick surfaces. If you make a comparison with the putty, the difference between the plaster is grit. The putty has a fine fraction structure, but the plaster has a large grain. Thus, interior plaster is used for rough surface finishing.
Related news
What is the difference between plaster and putty? Textured plaster. Putty for painting image, picture, imagery